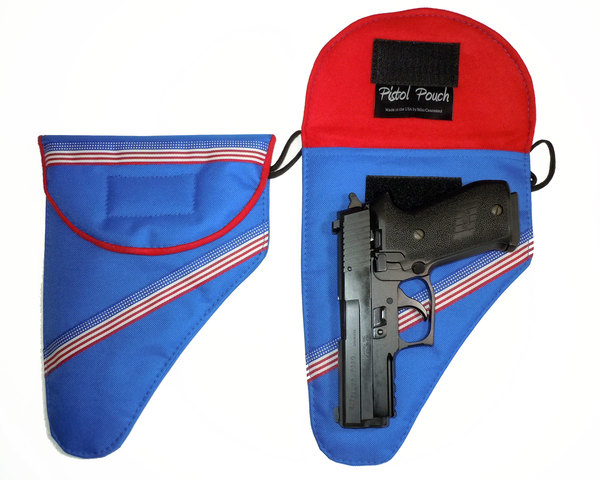 Pistol Pouch - Patriot
A Pistol Pouch is a stylish and trendy option for Ladies for storing their pistol. The thick padding of a Pistol Pouch will guard your pistol against unnecessary scratches or scuffs when stored in a purse, bag, gun safe, car or anywhere a handgun would be stored. Three different sizing options Small 5 x 7 Medium 6 x 8 Large 7 x 10

Each side of the Pistol Pouch consists of 3 layers. The exterior layer is made of durable and rugged 100% polyester with a waterproof PVC rubber backing. The inside padding is made up of 4oz cotton batting and the interior is soft premium polyester felt. A para cord loop is attached and a 3"x1.5" Velcro strip ensures proper closure. Each Pistol Pouch is decorated with embellishments on the front side only. All Pistol Pouches are made in the USA by Miss Concealed.